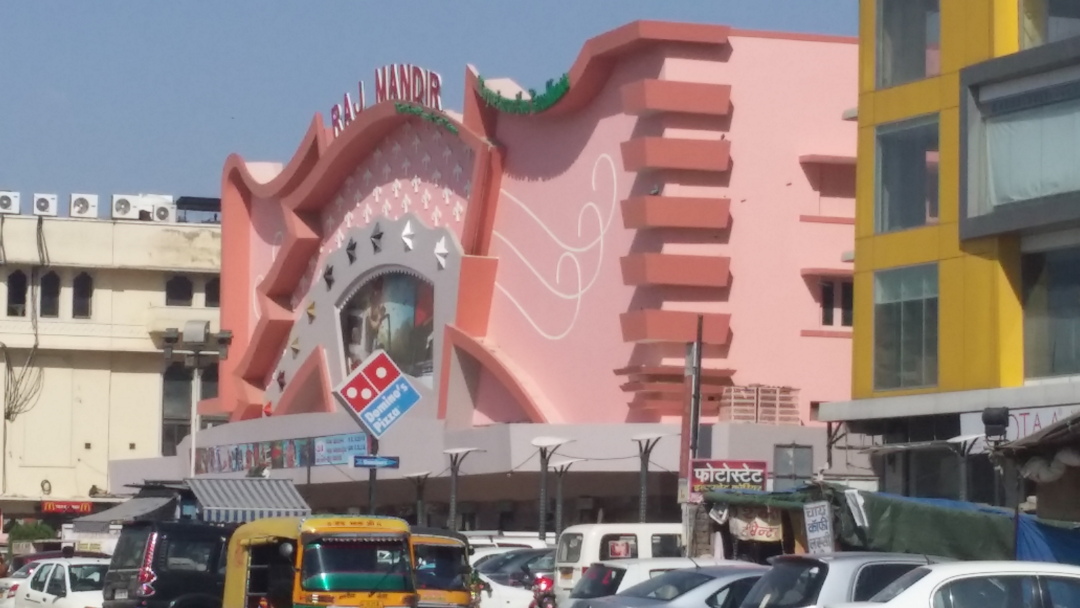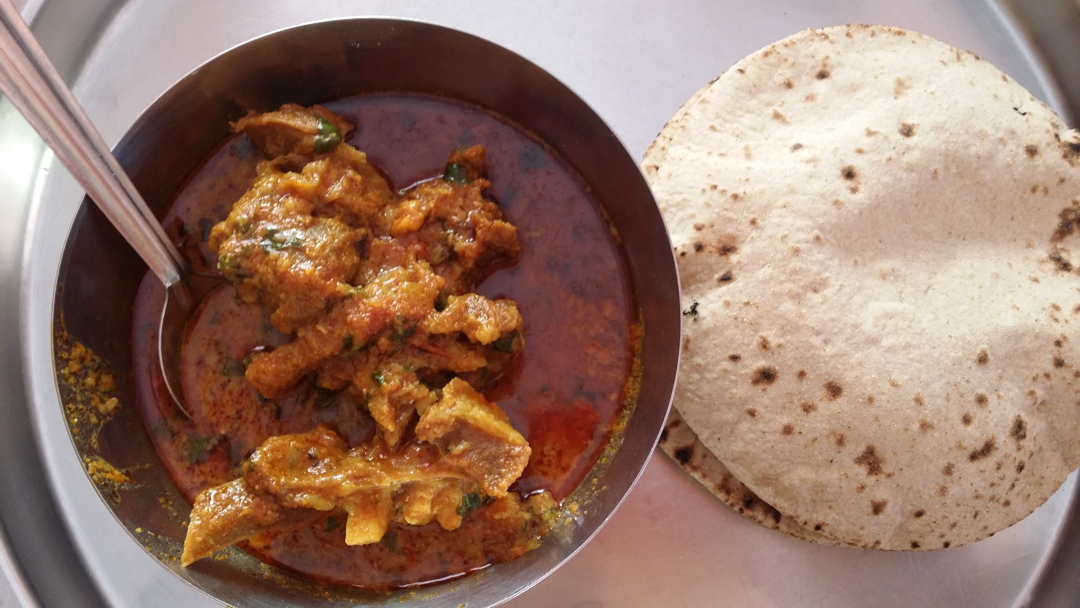 A  Short Cultural Guide to Ikaki Bagh, the surrounding district and Jaipur
Key points:
Ikaki Bagh, the surrounding district, is home to the Berwa and Meena communities.
School and Village visits are an educational way of experiencing Ikaki Bagh.
Volunteering at Ikaki Bagh will give you an insight into the people and culture in Jaipur.
There are many cultural activities for you to enjoy while visiting Ikaki Bagh.
A visit to Ikaki Bagh, the model organic farm not far from Jaipur provide visitors with opportunities to experience the day to day rhythms of rural India.
Jaipur, Rajasthan's capital, offers a rich variety of historic monuments and the chance to enjoy the daily life of one of India's most vibrant and peaceful cities.
Jaideo Rathore is a strong supporter of ethical, socially responsible and sustainable development. He is ideally experienced and connected to give visitors opportunities to experience both rural India and Jaipur city.
Jaideo's hospitality, services and advice are underpinned by his respect for local communities and his pleasures in seeing visitors share a truly diverse experience of India.
Ikaki Bagh and the  surrounding district
Ikaki Bagh, is converting from a small traditional farm to a fully certified organic farm. This serves as a model to other farms in a district not far from Jaipur. Conversion to organic farming provides small scale farmers with potentially greater economic benefits.
A visit to Ikaki Bagh provides the opportunity for guests to unwind and experience first-hand something of rural India and its cultural life.
A large majority of Indians still live in the regional and rural areas of the country. The district surrounding Ikaki Bagh has many rural small villages. Each village has its own distinctive cultural identity.
The Berwa and Meena communities are considered 'backward' and special attention is needed by government and public to bring them up in social hierarchy. Prior to independence they were placed low in the caste system of Hinduism.
Berwa and Meena people are called 'Dalits' or 'Scheduled Castes'. They are members of the Shudra, the fourth varna, or one of the four social categories found in the texts of Hinduism.
Both the Berwa and Meena people have long standing customs and traditions, significantly influenced by their caste status and traditional roles in society as artisans, labourers and farmers. Active engagement with tourism by these rural communities supports maintenance of customs and cultural traditions and careful opportunity development.
At  Ikaki Bagh, visitors witness first-hand the daily operations of the farm, as part of the conversion to full organic certification status. A farm visit also provides the chance to experience the real India by:
visiting the local primary school and nearby Jhinjha village
spending time with local communities learning more about cultural practices, heritage and customs
directly participating in special local events
visiting local sites of cultural and religious significance
touring locally based traditional industries
eating locally prepared food using produce from the farm as much as possible
A small temple has been built at Ikaki Bagh and consecrated in 2018.  Visitors are welcome to observe daily devotional duties and be given the chance to understand these.
All encounters with local people and communities are underpinned by ethical engagement protocols. This includes promoting economic opportunities directly with communities and sharing applicable tour fees.
The rural landscape also provides opportunities to encounter local wildlife, especially the rich local birdlife.
Comfortable and secure accommodation is available for short and long stays to provide visitors with a more fully immersive experience.
School and Village Visits
Ikaki Bagh supports the local primary school by:
helping directly with funding for school infrastructure, supplies and equipment
facilitating visits by people visiting Jaipur
supporting visits by volunteers who undertake work on identified projects
advocating on behalf of the school to stakeholders and potential supporters
Visitors can gain a first-hand understanding of the daily lives and interests of students attending rural village schools.
Similarly, at nearby Jhinjjha and other villages further afield, visitors can interact directly with the communities.
Many people in these communities are remarkably open and inviting toward guests. Visitors are welcomed to join in festivals and community celebrations. Music and dancing are central to these customs and social gatherings.
Various significant festivals are held throughout the year. These are centred around propitious occasions relating to the annual agricultural cycles, such as welcoming the harvest.
Other events mark central characters or stories from the Ramayana, especially relating to Hanuman (the Monkey God).
The Ramayana is an ancient Sanskrit epic poem which narrates the struggle of the divine prince Rama to rescue his wife Sita from the demon king Ravana. It is the shorter of the two great epic poems of India, the other being the Mahabharata.
Hanuman is a great hero of the Ramayana and deeply revered by the Berwa and Meena people.  He symbolises (among various qualities) inner self-control, faith and service to worthy causes.
Local crafts
The development of Ikaki Bagh provides an outlet for village women to directly sell their smaller scale fabric production. Locally made products include cushion covers, simple scarves and handkerchiefs – 100% of the price paid goes directly to the village women themselves.
Local communities are renowned weavers and ropemakers. The opportunity exists to see villagers making a charpoy, the traditional flat-bed made from timber and woven rope with use of any screws, glue or nails. Charpoys can be purchased or commissioned with 100% of the cost going directly to the craftsmen themselves.
Volunteer with us and enhance your cultural engagement
Volunteer opportunities are available at Ikaki Bagh and surrounding communities. These will enhance your potential for deeper, two-way cultural engagement as well as directly contributing to important projects and work.
More information is available from Jaideo Rathore
Jaipur – a cultural guide
Jaipur is crammed with opportunities and experiences for visitors with interests in culture, heritage, the arts, food and communities.
Ikaki Niwas, is a boutique hotel offering a warm, homely experience. It is a comfortable base to enjoy the many historically significant cultural heritage sites listed here.
The neighbourhood around Ikaki Niwas is quiet and provides excellent opportunities to walk the  local streets, enjoy nearby parks and temples and visit corner shops and small businesses.
Time to Visit
Jaipur enjoys hot weather in summer and moderate in winter. Weather is best between October and March. In winter (November – February) the temperature ranges between 21°C and 8°C, making it a pleasant and the most popular time to travel.
Prices are highest in this season and popular tourist sites can be crowded. These impacts can easily be mitigated with good planning and assistance from Jaideo Rathore.
Travel from July to September is still comfortable and Jaipur's major tourist highlights will be less congested. Summer can be intensely hot with temperatures in the low to mid-40s but is still manageable with good itinerary planning.
Jaipur's most popular, classic tourist sites can be enjoyed comfortably in a few days with local assistance. However, there is a wide variety of less publicized highlights and experiences that will reward longer visits.
Jaipur – a UNESCO Creative City
In 2015, Jaipur was named a UNESCO Creative City, which confirmed crafts and folk art as a strategic factor for the sustainable urban development of the city.
In the same year, the Indian Government made a submission for World Heritage listing which is currently allocated tentative status.
These significant milestones are recognition of the vibrancy of both contemporary and traditional cultural practice.
Classical architecture highlights
A good introduction to Jaipur for major tourism highlights can be found on the Rajasthan Government website.
Jaipur is renowned for its majestic palaces, forts, havelis, gardens and bazaars. These are some highlights often popular with our guests:
Jaipur is also considered one of India's most beautiful cities at night. Many of the buildings are tastefully floodlit. Exploring the city at night is a great way to explore the local street food. The team at Ikaki Niwas can give you advice and directions how to easily find the best of these.
Temples
Jaipur is home to some of the most fascinating and spectacular temples in Rajasthan. These provide a rich and detailed context for the history and practice of the Hindu religion
The Govind Devji Temple is dedicated to Jaipur's patron deity, Lord Krishna. It is one of the rarest flat roofed temples in India. The Galtaji Temple, Birla Temple and Moti Dungri are as different architecturally as they are fascinating. Visitors will be made to feel welcome and are expected to dress modestly and respect the visiting rules.
Festivals and fairs
Jaipur offers a spectacular calendar of national and local celebrations. Everything from mass kite flying to the Elephant Festival on the eve of Holi combines a pulsating, technicolour mix of music, feasting, enactments, processions, folk culture and celebration.
The main festivals directly associated with Jaipur include:
Makar Sankranti, 14 January every year, a celebration of the traditions of kite-flying marking the harvest – a highly auspicious and extravagantly joyous event
the Elephant Festival, mid-March, an extravagant celebration of the elephant
Ganguar, late March, reverence of Lord Shiva and Goddess Parvati
Teej in mid-August, a beautiful monsoon carnival,
Dussehra, an amazing spectacle that marks the victory of Lord Rama over the demon king Ravana. The festival is celebrated by burning giant size effigy of demon king Ravan at night at various public places and is held in September/October each year.
Folk culture
Rajasthan and Jaipur are richly endowed with  a history of conquest, commerce, cultural exchange and movement of peoples. As mentioned earlier, the Albert Hall Museum provides an excellent survey of this history.
The 'living history' of the folk-culture of the region is deep, vibrant and prolific. Oral traditions, dance, storytelling, weddings, initiation rites, religious practice, building styles, design, decoration and handicrafts are all distinctive to Jaipur.
The richness of the region's folk-culture is distinctively in contrast to most Western traditions, beliefs and our 'ways of seeing'. Exploring this contrast with curiosity and open-mindedness can provide fascinating and unforgettable experiences.
Jaipur has a rich tradition of patronage supporting arts and craft. This included often enticing artisans and artists from elsewhere in India and other regions. Crafts include bangle making, fabric block printing, stone carving and sculpture, silver jewellery, gem work, miniature painting, blue pottery, inlay and shellac work and leather ware.
Textiles and jewellery
Jaipur provides a cosmopolitan mix of contemporary and traditional dress, costume and jewellery. Clothing is distinguished by striking prints, a wide range of colours and high product quality, including high quality cotton and silk.
Jaipur is world renowned for the traditional process of hand block printing in rich natural colours, using safe vegetable dyes.  
The Anokhi Museum of Hand Printing provides a high-end museum, shop and café experience popular with Western tourists.
With his wide network of connections in the city, Jaideo Rathore can guide visitors to local, family owned workshops specialising in block printing.
Film
Indian cinema is famously intoxicating and the Raj Mandir Cinema in Jaipur offers an exhilarating experience.
Built in 1976 in the art modern style with its splendid, meringue like design and luxurious interior, this cinema is often used to premiere the latest Hindi film releases. With a capacity of around 1,300 people, it is one of the biggest halls in Asia.
Seating is divided into four categories namely Pearl, Ruby, Emerald and Diamond. Velvet draped curtains, chandeliers, exotic lobby lighting and interior design add to heavy royal aura and allure.
Bookings are essential for a memorable cinema experience. The team at Ikaki Niwas is happy to assist with bookings and directions.
Literature
The Jaipur Literary Festival is held in mid-January every year and it the largest literary festival in Asia. The festival is centred on the Diggi Palace is free, contemporary in focus and includes readings and workshops for children.
Art
Jaipur is home to  high quality variety of contemporary and traditional commercial galleries and workshops.
One major highlight is Jawahar Kala Kendra, a multi-arts centre built by Rajasthan government with the purpose of preserving Rajasthani arts and crafts. Visitors enjoy permanent and temporary exhibitions of visual arts, music and dance programmes, theatre and access to a library of over 20,000 books.
This building with its dramatic, contemporary style was designed by the renowned Indian architect Charles Correa. The architecture of the building is based on the Navgraha (Nine-Planet) concept of Indian astronomy and resembles the square-grid plan of Jaipur city.
Music
Jaipur is an important centre for the development of Indian music. Traditional Rajasthani folk music has always been performed by musical communities, that had down traditions through generations, with the support of wealthy patrons. Folk music typically focuses on every day common themes or  historical stories.
A lot of vibrant, rich folk traditions world-wide have been subjected to 'modernisation' and this is also the case with Rajasthani folk music. Western influences, Bollywood and modern music technologies have all played a contributing part. The best of influenced by these factors reflect the heritage and inspiration of folk music traditions.
Music is often enjoyed in a very public occasions such as festivals, weddings, pageants and celebrations. These are exciting, energetic, unforgettable occasions which visitors to India should at least experience once.
Food
The city offers innumerable restaurant, cafe, street-food and home-cooked options, both vegetarian and non-vegetarian. Only home cooked food is served at Ikaki Niwas. However, the team will also provide advice and directions to sample some of the city's best street food and restaurant eating.
A wide range of vegetarian cooking based on lentils, beans and gram flour is typical to the region along with classic Rajput-inspired meat dishes such as:
laal maas (tender mutton curry),
jungli maas (slow cooked lamb samosa) and
safed maas (white meat cooked with almonds, cashew nuts and coconut).
Sweet dishes are sometimes served alongside main dishes including:
dal-bati-churma, a sweetened bread pudding and
mishri mawa, a sweet dessert made with thickened milk
misri. Ghevar, a disc-shaped sweet cake made with flour and soaked in sugar syrup, is a special treat typically associated with the Teej Festival.
How best to explore Jaipur
Jaipur is a peaceful and relatively easy city to navigate under your own steam. The team at Ikaki Niwas can give you maps and directions in Hindi for your return to the hotel.
You can arrange a car with a driver or use an Auto Rickshaw, either for a single journey of hire for a half or full day.
Unlike many Indian cities, central Jaipur is pedestrian friendly in most parts with the aid of a good map.
Cycling tours are also an increasingly popular way to explore Jaipur and again can be easily organised with the team at Ikaki Niwas.