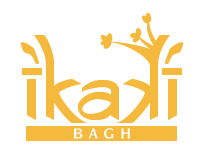 A Social Enterprise Project of Opportunities
VISIT – VOLUNTEER – DONATE
Ikaki Bagh is a model organic farm located on the outskirts of Jaipur, in Rajasthan, North-West India. It is a social enterprise project that started in 2014 and provides a model for small-scale farmers to emulate.
Learn More
Ikaki Bagh provides opportunities for people with an interest in social enterprises to support, visit, volunteer and/or donate.
You can become a supporter of Ikaki Bagh when you :
Visit as a tourist looking for an experience beyond the major attractions of India. Tourists visit Ikaki Bagh, the Jhinjha Village, home of the Bairwa people and the local primary school.
Experience daily rural life in India for a short to an extended period of time.
Work as a volunteer to provide expert advice, as a farmworker, or on an individual project.
Work as part of the World-Wide Opportunities on Organic Farms (WWOOF) program.
Donate financial support to individual projects.
Become a supporter and create opportunities through your experience.
Engaging with local communities is an essential feature of the Ikaki Bagh model, directly linking with:
a nearby Jhinjha village of Bairwa people, with over ten other villages within a 10 km radius, predominantly of Berwa and Meena people, lower castes formerly known as 'Untouchables' and today known as 'Dalits'
a local primary school of approximately 240 students from the village and the district more broadly
small local businesses
In this community, there are significant social disadvantages with limited access to education, reliable income, economic opportunities, essential facilities and infrastructure. Women and young girls face additional challenges because of their gender.
A Training and Education centre is earmarked for Ikaki Bagh to provide a place for local women and older girls to develop skills in specialist, value-added spin-offs from organic farming, as well as career pathways in tourism and hospitality. Ikaki Bagh will also provide scholarships to young women to increase their access to advanced secondary and undergraduate education (or university education).
Ikaki Bagh provides an outlet for villagers to sell hand-made products and produce grown directly from local villagers through sustainable farming. Produce is distributed directly to visitors with all proceeds returned directly to the villagers. Local handmade goods for purchase will include knitted cushions and pillow covers using traditional patterns, Jaipur block printed handkerchiefs and bandannas, handcrafted skin care soaps, locally made pickles, and handmade kites, as kite-flying is a long-standing tradition in the region.
Visitors may also order a 'charpoy', a traditional Indian day bed that is exceptionally comfortable. The charpoy is made with a tightly woven bed of rope, as ropework is a specialty of the region.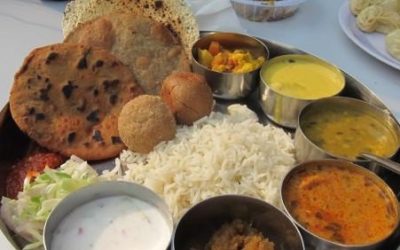 Indian Cuisine & the Culinary Magic of Rajasthan (Part 1) Key points Indian cuisine involves many styles and methods of cooking. Rajasthan cuisine is heavily influenced by the traditional availability of game meats. These are typically complemented with local...
Interested in being a supporter?