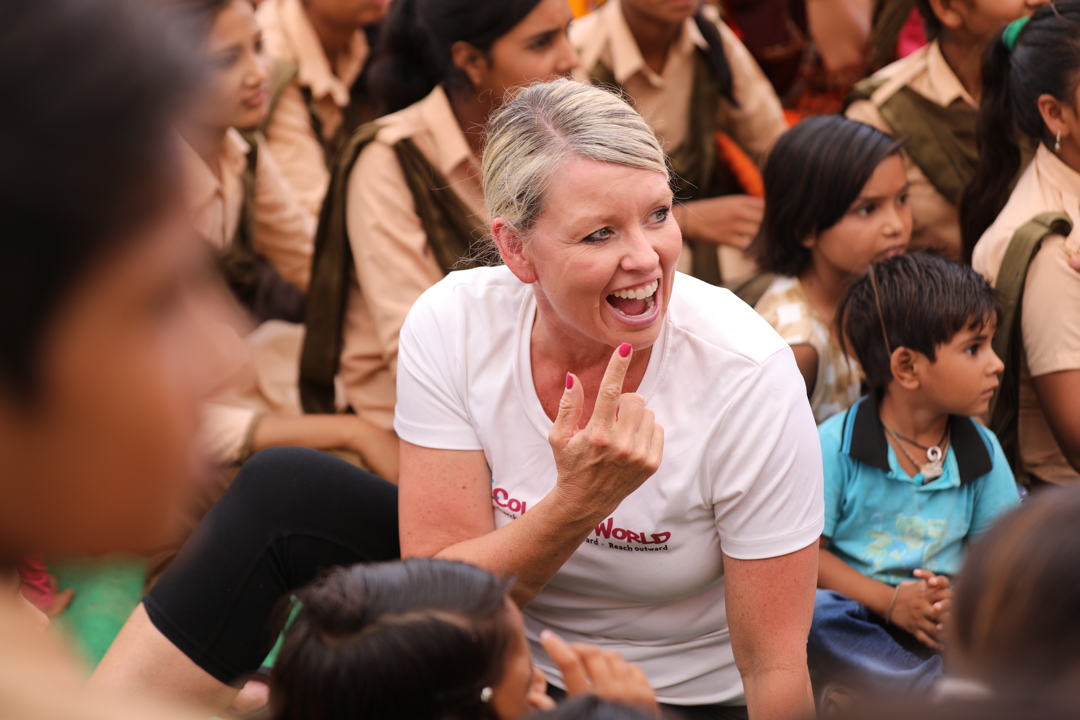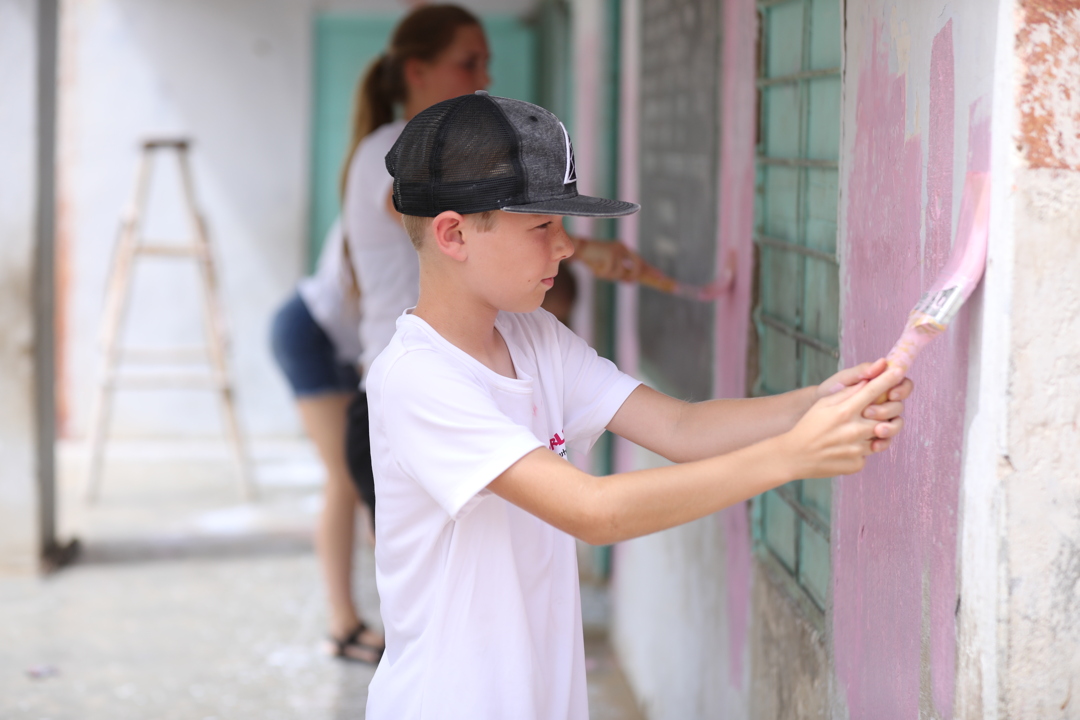 Volunteering at Ikaki Bagh
There are lots of reasons people like volunteer work overseas.
A 25 strong volunteer from the US based Color My World achieved great results at the local Primary School earlier this year.
Ikaki Bagh offers a variety of volunteer placements to suit you.
Why do people like volunteer work overseas?
Volunteers have a variety of reasons for working overseas including:
Actively participate in activities that make a difference for people experiencing deep social disadvantage

Experiencing a local culture and community firsthand

As part of wider travels as a tourist

Meeting new people

Satisfying a taste for adventure and learning something new

Improving job skills

Advancing or changing your career

Strengthening a CV

Improving spiritual and physical well-being
These factors feed in to a desire to simply do something good for the world.
Volunteers also have a variety of factors that influence how long they want to volunteer including the type of work on offer, their own available time and personal goals.
Volunteering also has the capacity to enrich you in ways you never expected and will remember forever.
Color My World Visits Ikaki Bagh
Color My World (CMW) is a US-based non-profit organisation.
CMW's mission is, "… to relieve human suffering, by providing emergency response relief items and humanitarian services including sustainability projects to those in need." The focus is on, "… helping young people get involved in service related activities."
The organisation was established by the Hughes Family of Bedford, New Hampshire with the tireless Angela Hughes at the helm.
In June this year, CMW led a group of 25 people from Arizona, Texas and a couple of other states, to India. The group ranged from 15 to 65 years old. This range demonstrates CMW's flexibility to accommodate older volunteers while focusing on the younger brigade.
The group undertook volunteer activities at every stop of their itinerary in India.
At the local Government Upper Primary Middle School, Jhinjha, the Color My World team repainted the entire school in bold, beautiful colours. This has given the school a happy feeling, conducive for learning. It has also helped protect  the building.
The group also assisted with excavations for the foundations for an expanded water harvesting system.  Water security is one of the most pressing issues for all in this area.
The following day, a major celebration was held at the school with a huge turnout from the local Jhinjha Village.
Special Guest for the event was the Hon. Anju Devi Dhanka from the Rajasthan Legislative Assembly.
Celebrations included food, dancing, speeches and the opportunity for the CMW group and the local community to mix and mingle with each other.
Ms Dhanka was impressed by the huge turnout, the development of the school because of the efforts of Ikaki Bagh and the support of ColorMyWorld. She announced to the crowd her commitment to upgrade the school to 10th grade (15/16 years).
This upgrade is wonderful news for these children as they won't have to walk to their currently school in extreme heat and rain which is over two miles away.
Jaideo Rathore added to the happy occasion donating a new water purifier for the school. occasion.
Volunteer Opportunities at Ikaki Bagh
When you volunteer at Ikaki Bagh you will:
actively participate in important activities that make a difference

enjoy the opportunity to better yourself personally and potentially professionally

experience a different culture and community
A variety of volunteer opportunities are available at the local school, the local village and Ikaki Bagh, the model organic farm. These opportunities range from:
Direct action, hands-on project work

Community engagement

Working at Ikaki Bagh in exchange for food and accommodation, in a safe environment, as part of the World-Wide Organic Farms http://wwoof.net/

Strategic planning and expertise advice in the style of consultancy type work
We are always conscious of the importance of ethical volunteer engagement and working with the local community and avoid creating donation and volunteer dependency.
Our volunteer page has more information or contact Jaideo Rathore directly.
And even if volunteering isn't for you we would love to simply host you for a visit. Everyone is welcome at Ikaki Bagh.