A new three-storey building provides sweeping views of the countryside.
The facilities provide secure, short-term overnight accommodation, toilet and shower facilities and electricity.
Ikaki Bagh has the following facilities…
mains water
a preliminary training and education centre
a covered dining area that seats up to 50 people supported
a fully staffed kitchen
a solar power system supporting crop irrigation
secure entrance gates with a guard on site 24/7
secure bore water
all year access roads
animal stables
chicken house
Hindu Temple
swimming pool
We are steadily expanding the use of sustainable technology at Ikaki Bagh.
Ikaki Bagh runs largely on solar power for electricity and pumping water,
with our connection to the main grid used for backup and contingency planning only.
The farming practices support a variety of organic agricultural activities including composting, crop rotation and a soil health management system.
We have undertaken detailed investigations of bio-gas systems particularly for cooking and heating and hope for costs to come down sufficiently to install this technology.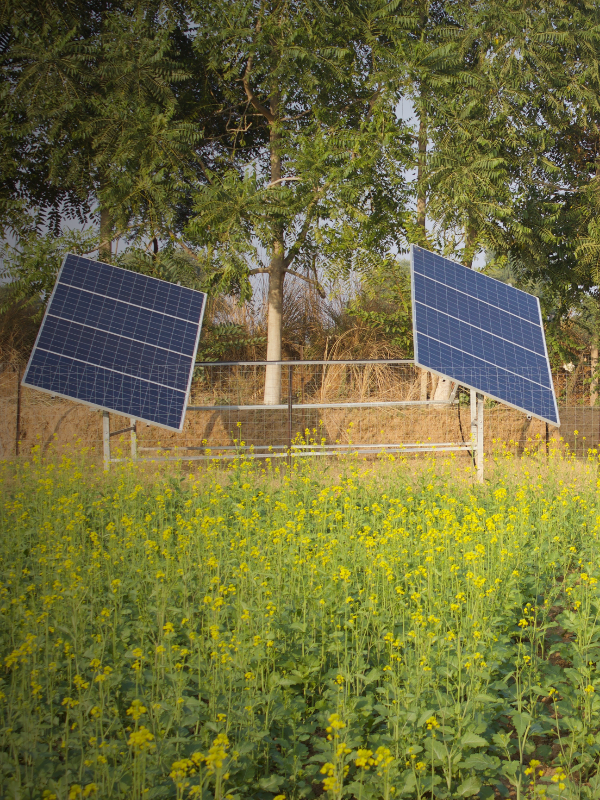 Development projects are underway and being planned for Ikaki Bagh, the local primary school and the Jhinjha village.
Do you have a social enterprise project in mind?
If you have an idea that will support the development of Ikaki Bagh, tell us about it with an Expression of Interest.