About Us
Discover how Ikaki Bagh was founded.
As a social enterprise project, we invite you to support the Ikaki Bagh projects. You can do this by visiting, volunteering, and/or donating.
Learn More
Ikaki Bagh (which means one of a kind orchard in Hindi) was established in 2014 by Mr Jaideo Rathore, owner operator of Ikaki Niwas the highly regarded, boutique hotel in Jaipur.
Our mission is to:
become an efficient and affordable model of environmentally sustainable organic farming that can be adopted by the local farming community
create a local education and training centre that focuses on organic farming
provide opportunities for the local village people, and a nearby primary school, to alleviate entrenched social disadvantage with a special focus on empowering girls and women
enable people to visit the project, stay on site at the farm, work as a volunteer and/or donate financially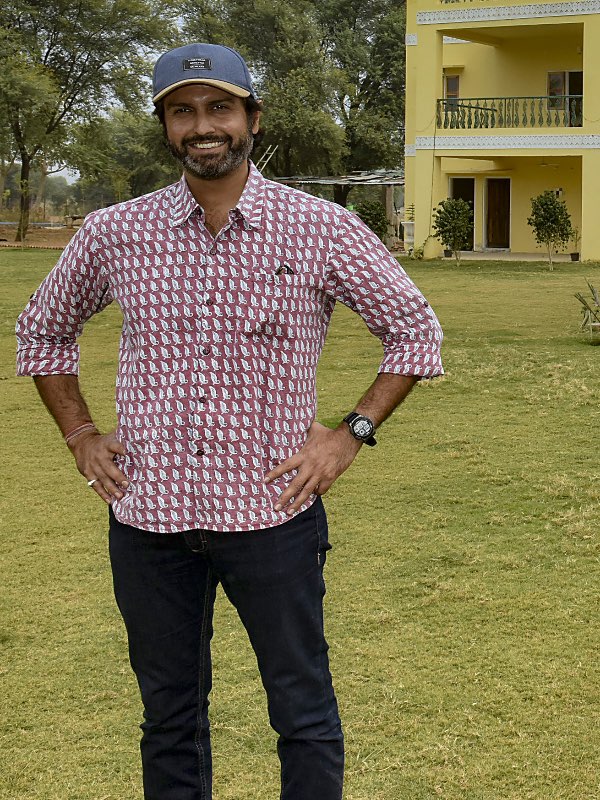 Support the farm and its connections to local schools and villages.
The impact of industrial scale agriculture in the twentieth century, particularly the reliance on fertilisers, herbicides and pesticides, had a devastating effect on India's deep historic tradition of organic farming.
The majority of farming is undertaken by women and children, as most of men in the village seek work in the cities, such as in road construction and building.
Jaideo saw the opportunity to convert his small family farm into an organic operation. Ikaki Bagh was typical of many in the region growing cash crops such as mustard, wheat and lentils for marginal returns. This type of production relies on regular supplements, especially fertilisers and pesticides and water extraction.
Jaideo's vision is multi-purpose. It responds to a growing interest in India from people concerned about the quality of the food they eat and Jaideo's personal belief in environmental responsibility. This interest also provides opportunities for local farmers to diversify their production, improve their economic return and security, and alleviate many of the social disadvantages they experience.
Jaideo has gathered a small team of advisors based in India, Australia and the USA to help him make his dream reality.
Ikaki Bagh currently employs three farm workers.
Today, the farm produces an increasing variety of vegetables and intensive tree-planting, including fruit trees, is well underway.
An experimental garden bed has been planted to explore the potential for cut-flower production, starting with chrysanthemums.
Traditional crops of wheat, mustard and lentils are grown. Cows and chickens provide milk and eggs.
Development of Ikaki Bagh follows the International Federation of Organic Agricultural Movements (IFOAM) organic principles, which focus on holistic systems and processes rather than inputs to achieve outputs.
Affordable sustainable technologies are key to Ikaki Bagh's development.
A small, stand-alone solar power system supports the farm irrigation. A longer-term, completely off grid solar system requires some extra equipment in the way of batteries and/or other energy storage devices. We are investigating options for a bio-gas digester that treats organic waste locally and sustainably.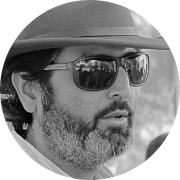 Mr Jaideo Rathore (India)
Philanthropist, Businessman and Managing Director of the Ikaki Bagh Model Organic Farm Project
Jaideo (known as 'JD') is the founding Director of Ikaki Niwas, a boutique hotel in Jaipur, India.
Ikaki Niwas is a two times winner of Tripadvisor's Traveller's Choice Award and is renowned for its warm hospitality, service and excellent local knowledge.
Jaideo completed his Masters in Business at the prestigious XLRI Xavier School of Management at Jamshedpur and is also a qualified Project Management Professional.
After completing university, Jaideo worked as a Human Resource Manager with General Electric in the USA and India before leaving to establish Ikaki Niwas. Jaideo is proud of his humble upbringing and connections with people at the grass roots level, as well as an ever growing circle of contacts world-wide. He is a strong advocate and activist in areas of hygiene, sanitation, access to clean water and alleviating entrenched social disadvantage.
Ikaki Bagh is a trailblazing model that typifies Jaideo's drive to enhance the lives of others and his deep love for the future of the environment.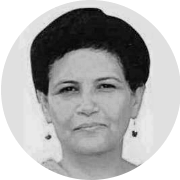 Dr Rouhangiz (Ruhi) Hayati Dahiya , PHD (India)
Horticulturalist & Vice-Chancellor, Jyoti Vidhyapeeth Women University
Dr Dahiya has core expertise in Horticulture including designing of Parks, Officers' Messes, Clubs, Schools, Hospitals, Gardens, Resorts), identification of various plant species and varieties and their role in Climate change, education, professional development and monitoring, research, administration and liaison with Government agencies, NGOs and International agencies.
She has previously held roles as the Director International Horticulture Innovation and Training Center (IHITC)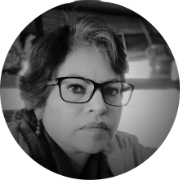 Ms Rachna Singh (India)
Journalist Times of India writes on environment, Forest & Wildlife heritage and tourism
Rachna Singh is a qualified professional writer and travel and tourism expert based in Jaipur. A post graduate in English and a diploma holder from the London School of Journalism she has over 15 years' experience with the leading media groups.
Over the last decade Ms Singh has written expansively on art, culture, socio-economic and environmental issues pertaining to Rajasthan and has in-depth knowledge about the historical, religious, cultural and copious wildlife treasures of the state.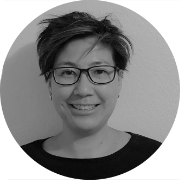 Ms Amanda-Jo (AJ) Birchall (Aust)
Digital Communications
AJ has approximately 20 years' experience as an educator, trainer and communications specialist. She has a keen interest in developing web content and digital transformation, editing and design. AJ currently supervises a small team tasked with rewriting web content for a large Australian government department.  AJ is passionate about social enterprises, volunteering and human rights advocacy.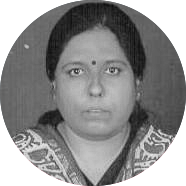 Professor Varshi Joshi (India)
Economic and social development in rural communities, Institute of Development Studies Jaipur
Dr. Varsha Joshi is a cultural historian with a wide range of work experience related to poverty, nutrition, child protection, environment and gender. She has five books and more than 50 articles to her credit. She has a Ph.D from the School of Oriental Studies, London, and has been Co-supervisor of Ph.D. students from various countries. Since 1994 she has been lecturing at the University of Pavia, Italy and to students from U.S.A., Norway, Japan and Canada.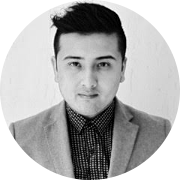 Andrew Shehata (Aust)
BSc – Chemistry/Biology (ANU), MSc – Biomedical Engineering (UTS).
Adviser and promoter of sustainable technologies applicable to small-scale agriculture including biotechnology solutions.
Andrew is a devoted advocate for social transformation through inclusive education and socio-economic integration that stems from his time volunteering as a Wwoofer (World Wide Opportunities on Organic Farms). This experience included working on a project creating a small-scale aquaponic setup utilising Tilapia fish, constructing a greenhouse for plant propagation, growing organic produce and maintaining batteries used to store energy for solar power.
Andrew has completed his Bachelor of Science at the Australian National University (ANU), majoring in Biology and Chemistry. He is currently completing a Master of Science with a major in Biomedical Engineering at the University of Technology Sydney (UTS). His current research interests involve making black phosphorus nanoparticles for biomedical applications.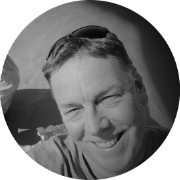 Mr David Boden (Aust)
Strategy and Executive Management
David is a former Australian federal public servant skilled and experienced in policy development, strategic and business planning, program management, delivery and evaluation, stakeholder engagement and opportunity development. His tertiary studies include political science, Australian and South African History and fine arts specialising in cinema.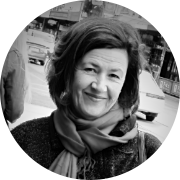 Ms Gillian Reeves (Aust)
Strategic Communications
Gill is a qualified and experienced communications professional with over 20 years of experience in working in both government and private sectors in Australia. During this period, she has worked closely on numerous web development projects for large corporations and not-for-profit agencies, including small scale ventures.
She currently manages a large team of communication professionals in multiple cities across Australia, with the main aim of increasing awareness and improving knowledge and understanding of complex matters such as taxation and retirement savings (superannuation).
Mr Richard Starcher (USA)
Architect specialising in sustainable building solutions
Richard is the owner of DesignUnplugged llc and Atlanta Based Design Studio specialising in Architectural and Interior Design services and consultation. He has worked on a wide range of projects in areas of retail, residential, offices, restaurants, healthcare and specialises in sustainable technologies and applications. Richard has a Bachelor of Architecture (BArch), Architecture (1981 – 1986) from the Catholic University of America.
Expressions of Interest to join this group are welcome, especially people with skills and experience in areas of sustainable technology in agriculture, micro-business development and international fundraising.
Visit – Volunteer – Donate
Support the development of Ikaki Bagh by visiting, volunteering, or donating.